Post by Josiah Cena on Aug 4, 2022 2:07:36 GMT -5
PWS APEX PRESENTS: RISE TO GLORY
Capital One Arena, Washington DC
July 26th, 2022
(The show comes on the air, as we get a live shot of Capital One Arena, before going to Alfonso Banks and JR Freeman at the commentary desk. Alfonso stands up and joins the excitement as JR Freeman also stands up.
JR Freeman: Hello, and welcome to PWS: APEX Rise to Glory! We are so happy to be with you tonight, as we are live from our nation's capital, Washington, D.C.
Alfonso Banks: It's going to be a great show, I know. We have some great matches for you, all headlined by the crowning of a new world champion!
JR Freeman: Not to forget the heated rivalry we have to determine the United Champion between Alexis Makarios and Heather Haze. And the Collateral Damage Championship decided in an Ultimate Submission match.
JR Freeman: Yes, it's sure to be one hell of a show, and we're going to get started with-
(Before JR can finish his sentence, "adrenaline" by Shinedown hits the speakers. The crowd goes wild at the thought of their Co-Owner and CEO David Shane making an appearance.)
Alfonso Banks: DAVID SHANE IS HERE! THE BOSS IS IN THE BUILDING!
JR Freeman: I wonder what he is doing here?
(The camera reveals David Shane has made his way from the back to the top of the ramp, he stops a few times to sign some autographs and take a quick photo. You can hear him say to the fans "I'm here for the title match" and asking them if they're enjoying the show. He's all smiles as he makes it ringside, he eventually makes his way over to the announcer's desk. Alfonso takes off his headset, placing it on the desk as David speaks away from the camera to him, who nods agreeing with his long time friend. David shakes Alfonso's hand before he walks over and shakes JR's hand. He then grabs a microphone and begins to pump up the crowd.)
David Shane: Washington D.C…
(He climbs onto the desk as he continues.)
David Shane: For those of you who are new here and wondering, "Who the hell I am, Allow me to introduce myself, since…I'll admit, it's been quite a while since I've been on camera. I am David Shane, co-owner, and CEO of PWS: APEX.
(David kicks over JR's water on his walk across the desk.)
David Shane: Tonight is exciting! Tonight we crown a NEW World Champion! I have traveled here to specifically see these two talented superstars do battle in THIS. VERY. RING!
(The crowd starts to go nuts at the mention of this match.)
David Shane: One has waited a long time for a chance to be recognised as one of the best this company has to offer. The other a woman who is still making a name for herself here in PWS, showing that a "newbie" so to speak can make just as big of an impact. So how did we get here…those who are new to the place may be asking…
(JR had picked up his water bottle, when David turned kicking all his paperwork and especially his water bottle off the desk.)
David Shane: Seeing as I don't come out to play that often, and I spend most of my time at a desk lately…I'm gonna summarize.
(David stops in the center of the desk, he takes a deep breath then begins.)
David Shane: Cleo challenged the former champion to a match, she said yeah, then went Nah and vacated the title. We knew Cleo deserved her shot, when a 10 person battle royal was made to choose her opponent and it was Alexandra who won it all…Having told 9 other superstars "that shot is mine". We now stand here tonight waiting for the time to come where these two extraordinary competitors will meet face to face in what is probably the most important World Title match since Alexis Makarios won the very first…
(David turns to walk along the table again, JR has his things back on the desk. David knelt down looking at JR.)
David Shane: Come on man, I'm trying to cut a promo here
(Alfonso and JR chuckle a bit.)
David Shane: AAAAAAANYWAYS… where was I?
(The time keeper taps at his watch, telling David to wrap it up.)
David Shane: Awe man… What the hell? Trying to tell me my time is up already? You guys never let me have any fun.
(David jokingly pouts a little as he throws the mic back to Alfonso, who catches it. While David's music starts to play, he walks around the corner into the crowd and takes a seat next to his wife in the front row. Several fans crowd around him until security backs them up.)
David Shane: Best seat in the house…Good Luck out there ladies, tonight is your night to shine.
(He speaks directly to the camera, before it pans back to Alfonso and JR.)
JR Freeman: Well, even though we had no idea he was coming tonight, it was nice to see the boss make an appearance.
Alfonso Banks: Indeed it was. He has a great seat for a great show! Now, before we get into our first match of the night… let's hop on backstage quickly!
---
(The scene cuts backstage to Gracie walking backstage, wearing a leather jacket, shorts, and a LA dodgers hat with sunglasses on the brim. She's walking around looking for someone. She stops a few stage hands to ask them a question. They point Gracie in the direction she wants and with a nod of the head, Gracie walks down another hallway and she finds what she was looking for. The sign on the door says "Jenn Makarios-Lopez", with a soft knock she walks in.)
Gracie Lopez: Jenn?
(Jenn appears from behind a wall ready to go to the ring, she sees Gracie with a smile and they share a quick hug.)
Jenn Makarios-Lopez: Hey, I didn't know you'd be here.
Gracie Lopez: It was my day off and I decided to make an appearance at the last minute.
Jenn Makarios-Lopez: Who's watching your kid?
Gracie Lopez: Crystal. Anyway, I didn't come for the small talk…
Jenn Makarios-Lopez: Good, because my match is coming up soon and it's not a match that I wanted…
Gracie Lopez: It's an opportunity though, and you want to give that up because you're still butt hurt about not winning the battle royal? Look, you're going to become a world champ someday, it's coming, everyone can feel it but for right now focus on the task at hand, and don't get ahead of yourself.
(Jenn tries to talk for a second but Gracie stops her.)
Gracie Lopez: You're going to hear what I have to say, and I don't know you won't like it. This whole feeling sorry for yourself is not you, so it needs to stop right now….
Jenn Makarios-Lopez: What do you want from me?!
Gracie Lopez: What do I want? I want you to go out there and show everyone who the hell you are. Show that anger, hunger, and passion you've had for this business. Show everyone why you're a legend in this company, so everyone why you've held multiple championships over the years, and show everyone why you've had the longest career out of the rest of the legends this place had, you're still one of few wrestlers from the original days still active. I'm not saying you have to trust your tag partner, but communication is still key.
(Jenn stood there for a moment thinking about what her daughter just said, she grew this wicked smile across her face.)
Jenn Makarios-Lopez: You know what, you're right. I think it's time to turn it up a notch and deliver one of the matches I've had in a while. I appreciate the talk and I figured something like this would be coming after I gave your dad some motivation, and now you're doing it to me… I respect it.
Gracie Lopez: Good, now go…go win those belts!
(Jenn nods her head before exiting the locker room, Gracie stood there for a second with a smile on her face, she knows she woke up something inside of Jenn that has been dormant for a while..and it needed someone to push that button again.)
Jr Freeman: Gracie just gave Jenn some motivational speech there.
Alfonso Banks: Kinda like Jenn did with Eddie before his big match! I tell you these guys have the right woods at the right time, the passion this family has for this business is undeniable. As a long-time friend of that family, I don't feel comfortable when they become bastards….I have a bad feeling….
---
PWS: APEX Tag-Team Championships
Tag-Team Match
Jennifer Makarios & Dylan Howell vs. Tyson Sykes & Alexander Lyons ©
("Sail" by Devildriver hits the system as the crowd goes silent. The ramp is overtaken by a mysterious fog as the lights dim. From behind the curtain come Alexander Lyons and Tyson Sykes with their Tag Team Titles over their shoulders. They stop as a spotlight cuts through the fog and focuses on them. They slowly start making their way down the ramp towards the ring.)
Alfonso Banks: And we start off with the Two Time Tag Team Champions, Alexander Lyons and Tyson Sykes.
(They get down the ring and slide in as the lights come back up. They stand in the middle of the ring and menacingly hold the titles high in the air.)
JR Freeman: These two have a lot of chemistry as a team, I am excited to see what they do to retain these belts against what is arguably the oddest tag team to date…
("Outlaws and Outsiders" by Cory Marks starts playing on the PA systems, Jenn makes her way from the back. She stands on the stage for a few seconds with a smile on her face, looking over the crowd. She starts walking down the ramp with confidence. While doing so, she high fives a few fans that are sitting in the front row, and people that are stretching their arms for a high five. She climbs into the ring and waits.)
Jr Freeman: The question on everyone's mind right now is "Can Howell and Jenn co exist?"
Alfonso Banks: This isn't her first tag match, and she's no stranger to the tag team gold either. She's held the tag gold with Brittany and Gracie before, so I think they can co exist, they just need to communicate and work together. If not, it'll be a long night for them.
JR Freeman: She doesn't seem too keen on wanting to team with him.
Alfonso Banks: But she is a professional, and will do what she needs to do.
(The arena is engulfed in the first few chords of a song and then the lights go out.)
You don't feel the pain
Too much is not enough
Nobody said this stuff makes any sense
We're hooked again
Point of no return
See how the buildings burn
Light up the night
Such pretty sight
(At the top of the stage there is now a spotlight. In the spotlight walks out Dylan flanked by his consultants Will S. Reston, Esquire and Fred Fredrick Hogan and bouncing back and forth on the balls of his feet as the song continues while some of the fans start to cheer.)
Adrenaline
Keeps me in the game
Adrenaline
You don't even feel the pain
Wilder than your wildest dreams
When you're going to extremes
It takes adrenaline
(The fans start to cheer louder until the jumbotron in large electric blue writing DYLAN HOWELL IS HERE NOW. The crowd now starts to cheer wildly and chant at the top of their lungs the name "Dylan Howell" as the lights come on and Dylan sprints to the ring dressed like a biker in leather. He slides under the bottom rope and gets up looking crazy and looks at his tag partner Jenn, who just shakes her head.)
Alfonso Banks: This is going to be an interesting match…
JR Freeman: I'm not a gambling man… but when looking at these two teams, it seems there is an obvious winner.
Alfonso Banks: I'm gonna tell them you said that
(The bell rings for the match to begin, Sykes is already standing in the ring talking into the ear of his partner, Lyons who's standing outside of the ring. However, the near side of the ring isn't so…friendly between the 2 partners, in fact, they're not even talking to each other and Jenn decides to jump into the ring. Her and Sykes lock up in the middle of the ring, Sykes tries to get the early advantage of the ring but Jenn doesn't allow that to happen, She's the one who controls the match in the early going and she backs him up into the corner, where the ref counts to 5, Jenn backs away and Sykes tries to thumb her in the eye with a dirty trick but Jenn grabs his thumb and bends it backward!)
Jr Freeman: At this point in her career, Jenn knows all of the dirty tricks in the book.
Alfonso Banks: After all, the Lopez family did train her, and they were the dirtiest people in this business! I mean look at Jorge, when he was alive he used to be the dirtiest wrestler back in his day and he taught all of it to the family.
(A stiff chop across the chest by Sykes loosened up the grip Jenn had on his thumb, and they start throwing fists in the ring! Sykes gets the better of Jenn with a stiff forearm to the side of her head, and he hits a suplex on Jenn before going for a pin,)
1…..
2………
(Jenn shoots her shoulder up, she wasn't going to let the match end with a simple suplex. When they get up on their feet again, Sykes tries to grab her for a suplex…Sykes flips her over his head but Jenn lands on her feet like a cat, and hits a running knee strike to the side of his head! Sykes crawls to his corner, but Jenn stops him at the pass and starts to ground and pound him until he kicks her away with enough space to make a tag, and he does! Lyons makes his way into the ring and Jenn shrugs her shoulders. Lyons and Jenn come to blows in the middle of the ring!)
Jr Freeman: Oh man! Lyons and Jenn are throwing fists at each other, and they don't care!
Alfonso Banks: I guess the talk Gracie gave her hit something emotionally and she's showing everyone who the hell she is, she's not scared of the current tag team champions and she's not backing down either.
(However, Lyons starts to gain some more control of the match for his side, and has Jenn cornered in the corner, and he starts to have his way with her and Howell tries his best to get her attention to make a tag, with the crowd behind him as well. Lyons knee's her into the stomach and like Sykes earlier, hits a side suplex on Jenn, and goes for the pin.)
1……
2……..
(Once again, Jenn kicks out, she refuses to give up to these 2. She starts to crawl towards her partner in the corner, and Lyons stopped her with a standing elbow drop to the small of her back. Howell tries to intervene in the match and the ref stops him and that gives Lyons and Sykes time to double team on Jenn. The crowd starts booing as they do)
Jr Freeman: Jenn is in trouble here!
Alfonso Banks: Well her tag partner isn't helping her.
(As the ref turns around, Sykes hops back over the rope and leaves Jenn to die in the middle of the ring, Lyons shrugs his shoulder and starts having his way with her but she starts to fight back. Lyons lifts Jenn over his head but she reverses it into a DDT. Howell reaches out for a Jenn and at this point, she needs to tag him. She sees his hand and crawls to the corner. She leaps in the air and tags him in. Howell leaps over the ropes and comes in like running wild on everyone to the crowd's delight.)
Jr Freeman: Lyons and Howell are the legal men now in the ring, and Howell is looking for a fight!
Alfonso Banks: It's going to be a battle for sure!
(Lyons and Howell start fighting in the middle of the ring but he quickly gets overcome by the power that Lyon's has and finds himself in the corner, but he doesn't settle. Howell starts to fight back even though he's cornered. Howell and Lyons go back and forth for a while but Lyons knees him in the gut and hits him with a suplex! Howell, after the suplex, quickly crawls to the corner and tags in Jenn, who has barely recovered from the last few minutes she was in but she doesn't care. Jenn comes in and gets all up in Lyons face, he shoves her down and she kicks his knee's out from under him.)
Jr Freeman: I'm sure that Lyons is shocked that Jenn is staying in this match.
Alfonso Banks: She's not going to give up, and he's realizing that. She's not going to lay down just for some man, you're going to have to kill her to make her stay down.
(Jenn starts standing up on her feet but Sykes grabs a handful of her hair and yanks on it! Jenn turns around and punches him right in the mouth. But Howell, like the kind gentleman he, tries to come in and help her, but the ref stops him again! The crowd boos the ref, and it leaves Sykes and Lyons to double team on Jenn again and the boo's got even louder.)
Jr Freeman: The ref is trying to make the match about himself!
Alfonso Banks: Jenn is starting to get frustrated by everything going now and I don't blame her.
(After beating her down for a few minutes, they shoot Jenn into the ropes but she explodes from the ropes and hits a double clothesline on both members of the cream!)
Jr Freeman: She needs to tag!
Alfonso Banks: Listen to the crowd!
(Jenn leaps and tags in Dylan, as Lyons tags in Sykes. Dylan and Sykes get in the ring, and go right after each other. Dylan seems like a house on fire, throwing everything he can at Sykes, even running over and knocking Lyons off the apron as well. Dylan goes back on the attack on Sykes, really getting the momentum in his corner. He sends Sykes to the ropes, and when he comes back, Dylan delivers a huge powerslam, slamming Sykes to the mat. Howell leaps back up to his feet, and waits for Sykes to get to his. Sykes makes it to his feet, and Howell gets him up in a gorilla press, before bringing him down with the DOA. Lyons hasn't made it back up to the apron yet, and Howell goes for the cover.)
JR Freeman: DOA! THIS COULD DO IT!
1…
2…
3!!!
Alfonso Banks: OH MY GOD! NEW CHAMPS!
Meg Reynolds: Here are your winners, and NEWWWWW PWS: APEX TAG TEAM CHAMPIONS…JENNIFER MAKARIOS AND DYLAN HOWELL!!!
(On the apron, Jenn looks shocked and then, as she's stepping into the ring, it's almost as if she's coming to the realization of what the victory means, that she's once again a tag team champion in PWS, but this time, it isn't with her sister.)
JR Freeman: Hat's off to both of these teams tonight. I, for one, am really interested to see where things go from here for our new champs.
(The tag titles are given to Dylan and Jenn, and they hold theirs up respectively, before rolling out of the ring, and making their way to the back.)
WINNERS: AND NEW TAG TEAM CHAMPIONS, JENNIFER MAKARIOS AND DYLAN HOWELL
---
(The cameras cut back to the arena, as we pan across the live crowd.)
JR Freeman: We'd like to thank the over twenty thousand fans for joining us here tonight, and all of you joining us from the comfort of your own home. We know you have plenty of options of things to do tonight, and we are glad you chose to spend your time with us.
(The camera pans to the front row, where we see some excited fans shouting, including one in a full on luchador wrestling mask.)
Alfonso Banks: Think he's a Landerson fan? I mean, the masks are kinda similar.
JR Freeman: That's kind of racist…that doesn't look anything like a Landerson mask.
Alfonso Banks: I mean...makes sense though...wouldn't you wanna hide your face if you were a Landerson fan?
JR Freeman: Will you stop?
---
PWS: APEX Collateral Damage Championship
Ultimate Submission Match
Devon Ryder © vs. Violet Amelia Holt
(The lights softly die down as a countdown clock appears on the screen. Once the clock hits zero, "I Miss The Misery" strikes up as Violet Amelia Holt steps out onto the stage with a softball bat draped across her shoulders. The crowd doesn't quite know what to do as she stands on the stage and stoically stares at the ring with a look of malice on her face.)
Meg Reynolds: The following contest is a 30-minute ULTIMATE Submission match!
Alfonso Banks: Oooh, ULTIMATE submission! How fancy!
Meg Reynolds: And it is for the Canadian Domination championship! Making her way to the ring from Orlando, Florida, standing five feet two inches tall and weighing 128 pounds. Please welcome… VIOLET AMEEEEELIAAAAAAAAA HOOOOLLLLLTT!
(Violet somberly walks down the ramp while muttering things underneath her breath. Her eyes remain on the ring as she quietly hops up onto the ring apron. She steps through the ropes, walks over toward the corner and leans against it. She awaits Devon while looking towards the ramp.)
JR Freeman: This match is going to be incredible! Neither of these competitors wants to give up!
Alfonso Banks: Well nobody ever WANTS to give up, JR! They just do it because they're 40 and their wife left them, and… their son resents everything they do because they didn't raise him right, and then their cat dies, making them spiral even further into the rabbit hole, and the downward spiral never stops, it keeps going, and going, and going…
JR Freeman: Alf! Alf, it's okay! Dude, you're okay. …You and I need to have a serious talk about mental health after this show.
Alfonso Banks: You're right… you're right, we do.
(As Violet waits in the ring, the lights dim and the Smarkstron flickers to life. The distinctive opening refrains of "America the Beautiful" begin to lilt over the speakers.
The song
begins much slower than most listeners will be expecting, and it's in a minor key, lending a sad and eerie ambience to the proceedings. Images flash across the 'tron to accompany the song.)
"O beautiful..."
(We begin with various shots of America's urban sprawl; dingy city streets and unkempt, trash-strewn alleyways pervade our vision, as if in direct opposition to the lyrics we're presented.)
"For spacious skies."
(The footage smash-cuts to shots of American skyscapes, each one choked by thick, black smoke billowing out of smokestacks and huge, industrial factories.)
"For amber waves of grain."
(We're greeted with a massive factory grain farm; rows of silver steel silos line the background, attached to square beige buildings that bespeak pure, corporate industrialization, devoid of any heart or humanity at all. A massive wheat field permeates the rest of the image, uniform in height and thickness, blanketing the land as far as our camera can see.)
"For purple mountains' majesty..."

(We cut now to a shot of the mountain range above Los Angeles; they can barely be perceived, choked by smog and light pollution from the bustling urban centre below.)
"Above the fruited plain!"
(With this line, as it's drawn out, we BEGIN on a shot of a beautiful, serene meadow, but the scene is quickly overtaken by time-lapse footage of litter, refuse and tents being strewn about the area. By the final word "plain", the grass is no longer visible, and instead we find ourselves in the middle of a tent city overrun by a portion of the nation's homeless population.)
"America!"
(Smash-cut to footage of the January 6th Capitol riots, playing in slow-motion without sound [apart from the song] to accompany them.)
"America!"
(We cut now to later in that same protest, when we can see the seditionist traitors marching through the halls of the White House, carrying flags and defacing property.)
"God shed His grace on thee!"
(Another smash-cut brings us news footage from various outlets covering the Supreme Court's repeal of "Roe v. Wade", then we quickly cut again to people celebrating the decision. We see many Americans holding up signs of a religious nature, stating things like "Killing Babies is a Sin" and "God Hates Abortion!".)
"And crown thy good..."
(Another sharp cut, and our scene is now of the murder of George Floyd, a cell-phone video of the police officer kneeling on his neck as the others around do nothing and congratulate him.)
"With brotherhood..."
(Another smash-cut to the Uvalde police in the aftermath of the Robb Elementary shooting, then followed with headlines from the same news sources as before confirming the police inaction and apathy around this tragic event.)
"From sea to shining..."
(A cut once again and we see beaches choked with plastic, the shoreline absolutely filthy with litter and detritus from discarded man-made goods. We hold on this for a beat, and then...)
"Seeeea."
(With the final word, the feed cuts to black, and the following words appear on screen:)
"Is this the land your Fathers loved?"
(As this song fades out, it leads immediately into the distinctive opening riff not of The Guess Who's "American Woman", but instead of "Short Change Hero" by "The Heavy". Devon Ryder slowly treads out onto the stage, head bowed, in a far more solemn mood to match the tone of his chosen theme song for the evening. The Canadian Hero's coat is black this time, instead of its usual vibrant red, and Desiree is on his arm, clad in a similarly-coloured dress with deep maroon hair ties and jewelry to accent it. Ryder's customary Canadian flag is draped over his shoulders, which obscures the writing on the jacket as Devon turns his back to the ring, and he holds this position as Desiree places a kiss to his cheek, then saunters down the ramp ahead of him during the song's opening verse.)
Yeah, I can't see where you comin' from
But I know just what you runnin' from
And what matters ain't the "Who's baddest," but the
Ones who stop you fallin' from your ladder, when you're
(Desiree makes her way to the bottom of the ramp, lifting her dress to sidle daintily up the steps and into the ring through the top and middle ropes as the second verse begins. When it reaches the "I love you" section, she turns to blow a kiss to Devon, who still has not moved from his position.)
Feelin' like you're feelin' now
And doin' things just to please your crowd
When I love you like the way I love you
And I suffer but I ain't gonna cut you 'cause
(Suddenly, the lights come back up and Devon Ryder's head shoots upright, as red and white pyro explodes behind him. He shoots his arms out to the sides to spread the Canadian flag wide before pivoting on his heel with a fist-pump a la 90s Jericho and swaggering down the ramp to the chorus of the song.)
This ain't no place for no hero
This ain't no place for no better man
This ain't no place for no hero
To call home
(Devon pauses at the bottom of the ramp to soak in the SURPRISINGLY mixed reactions, with some more left-leaning elements of the crowd cheering for him vociferously as the rest pelt him with boos, but he simply inhales the energy like the Rock and grins his arrogant grin, spreading the Canadian flag again.)
This ain't no place for no hero
This ain't no place for no better man
This ain't no place for no hero
To call home
(Ryder then continues to grin as he folds the Canadian flag, placing it in the corner of the ring and climbing the steps with some pep. As he reaches the apron, he unhooks the Canadian Domination title belt from around his waist and hops up onto the second rope, hoisting it high in the air.)
Every time I close my eyes
I think, I think 'bout you inside
And your mother, givin' up on askin' why
Why you lie, and you cheat, and you try to make a fool outta she...
(As the song reaches a musical interlude, Meg Reynolds prepares to introduce the champion, but Desiree grins and snatches the microphone away from her.)
Desiree de La Roche: And introducing her opponent; from Ottawa, Ontario Canada; weighing in at 95 kg; standing at a height of 1.83 metres tall; he is your REIGNING! DEFENDING! PWS: Apex CANADIAN DOMINATION CHAMPION; "The Canadian Hero", "UNBRRRRRRRRRRRRRRRRRRRRRRRRRRRRRRRRRRREAKABLE" DEVOOOOOON RYYYYYYYYYYYDEEEEEEEEEEEEEEER!
Now, I can't see where you comin' from
But I know just what you're runnin' from
And what matters ain't the "Who's baddest," but the
Ones who stop you fallin' from your ladder, 'cause...
(Devon hops down from the turnbuckle and poses in the centre of the ring, arms spread wide revealing "Canadian" written across his shoulders in red and "Hero" written across his lower back, with a big red maple leaf between them. He twirls around in the ring, belt in hand, allowing everyone on all sides to see the writing on his jacket as the chorus begins again.)
This ain't no place for no hero
This ain't no place for no better man
This ain't no place for no hero
To call home
(Devon smirks a self-important, superior smirk and shoots a wink towards Violet Holt as he wraps an arm around Desiree's waist and pulls her in for a kiss, bending her backwards as he does so and making sure to hold up the Canadian Domination title as their backdrop. The audience pelts the couple with boos for this display.)
This ain't no place for no hero
This ain't no place for no better man
This ain't no place for no hero
To call home
(Devon breaks the kiss now with a grin, the pair both standing up and Desiree raising Ryder's hand, holding the belt aloft once more as the reaction becomes more mixed. He poses this way in the centre of the ring one more time, side-by-side with his lover as the song's final chorus begins.)
This ain't no place for no hero
This ain't no place for no better man
This ain't no place for no hero
To call home
(Desiree slowly slips out of the ring as the song begins to fade out, and Ryder hands his belt to the referee, slipping his jacket off and squaring up with Violet.)
30:00
Violet: 0
Devon: 0
(The match starts with a flurry of blows from Holt, who immediately starts things off with a snap dragon suplex, followed by going up and hitting an elbow drop! She kicks the downed Ryder a number of times before going immediately for an ankle lock! Devon struggles, but manages to grab the rope, which causes a rope break. The referee counts to Violet, who still holds on, getting to 4 before she finally breaks the hold.)
JR Freeman: What a despicable display! Rope breaks exist for a reason!
Alfonso Banks: Yeah, to limit creativity and progress!
(Violet then continues her beatdown on Ryder, hitting a jumping knee drop to his left leg, then going to the top, looking for a frog splash, but Ryder gets the knees up, causing Violet to crash and burn. Ryder capitalizes, immediately crawling over to her and locking in a cross-legged STF! Violet grunts in pain as Ryder wrenches on the hold, making 5 Feet of Crazy reach out for the ropes. They're further than she imagined, though, so she starts hitting Ryder in the head with her elbow, reaching behind her to slam it repeatedly into him. Ryder keeps wrenching on the hold, but eventually has to release it after one too many head blows.)
JR Freeman: Both competitors playing things smartly, trying to wear down the legs of their opponents!
Alfonso Banks: They should try to wear down the arms, too! Submissions aren't just done with the legs!
JR Freeman: No, but both of these competitors have devastating finishing moves that rely on leg submission!
(Devon follows up on this by politely waiting for Violet to stand, before making sure she's okay, then delivering a few stiff knife edge chops, followed by a dropkick, sending Violet into the ropes. After she rebounds, a snap powerbomb sends her careening into the mat, where Ryder tries to capitalize with a single-leg Boston crab, but Violet kicks him in the chest, sending him stumbling backwards. After Violet kips up, she runs at The Canadian Hero to hit a Crazy Shot! She then gets on the top, looking for Fifty Shades of Velvet, but Ryder stands so she instead turns it into a crossbody, but she's caught by Ryder who turns that into a powerslam, making the crowd pop. With both competitors down, Ryder's the first to get up. He goes for a vertical suplex, but Holt does a flip and slips out the back, landing perfectly on her feet. This is followed up by a Purple Rainmaker, before she gets Devon in a sitting position to lock in the Freeway Disaster!)
JR Freeman: Damn, what amazing wrestling from both competitors!
Alfonso Banks: Neither person in this match is a natural quitter!
JR Freeman: True indeed, both want this victory, and nothing will take that from them!
Alfonso Banks: Not even a velociraptor with a shotgun?
JR Freeman: How do you get these visualizations, Alf?
Alfonso Banks: I know a REALLY good hypnotist.
25:00
Violet: 0
Devon: 0
(Devon cries out in pain, struggling as he elbows her in the abdomen. Violet wrenches on the hold, showing no mercy for her opponent as she cackles in sadistic glee, the sleeper locked in tighter than before. The referee eventually comes over to Ryder, asking Devon flat-out "Do you submit!?" to which he replies, "Never!". He does, however, soon start to fade, and the ref grabs one arm and holds it up. It drops. The ref counts 1! She grabs Devon's arm and raises it up again, it drops part way but Devon catches it! He hit Violet a few more times, before breaking out and slipping behind her, getting her in position and locking in his own move, The Canadian Shield!)
JR Freeman: Canadian Shield!
Alfonso Banks: What's it being shielded from?
JR Freeman: The United States?
Alfonso Banks: That's fair, we kinda deserve it.
(The ref gets down on the mat, asking Violet if she taps. Violet screams "FUCK YOU!" at the official who's just doing her job, not cool, but she sees few ways out of the move. Devon is not relenting, some of the earlier leg damage now coming to the forefront as he wrenches on the hold. Violet's nowhere near the ropes, but she doesn't give up, trying to inch forward, but the distance isn't quite enough, and she ends up tapping!)
JR Freeman: Violet taps! We have our first fall!
(From outside the ring, Meg Reynolds announces the fall.)
Meg Reynolds: Devon Ryder has scored one fall!
(Devon walks over to the ropes, awaiting his opponent. Soon he actually steps out of the ring, taking a moment to obnoxiously kiss his girlfriend Desiree on the outside. As they're having a bit of a moment, Violet's gotten up and is running towards the ropes, looking for a Blonde Bomber, and she gets all of it, knocking the two lovebirds down onto the floor below!)
JR Freeman: Well that's just awful, she didn't have to attack Desiree like that!
Alfonso Banks: True, but Devon didn't have to bring her to the ring, either!
JR Freeman: Are you saying it's his fault she got hurt?
Alfonso Banks: I'm saying keep your loved ones as far from Violet Holt as possible!
JR Freeman: You know, I've HEARD better advice in my life, but not MUCH better.
(Violet starts attacking Ryder again, first stomping on his legs a few times for good measure, before pulling him, by his long black hair, to the audience barricade, where she tosses him into as she lays into him with punches, even getting onto the barricade for leverage like she would do on the ropes. She hits a few punches, then gets down and gets onto the apron, looking for a diving crossbody, but Devon catches her in mid-air and tosses her into the same barricade, before sliding back into the ring! His leg collapses, bringing him to one knee as he waits once again for Violet to follow him, and once she does he's back to his feet, with one hand out.)
Devon Ryder: Wrestle me, Violet!
(Violet looks at his hand, then shakes her head, saying "I don't think so," before giving him a low blow with a kick, making Devon fall to the mat.)
20:00
Violet: 0
Devon: 1
(Before Ryder has time to recover, Violet's immediately on the attack again, grabbing him for an ankle lock! Ryder slowly starts making his way to the ropes, but it's slow going. As soon as he makes it an inch, Violet pulls him back by two inches. The ref asks Devon if he's going to submit and he replies "I don't quit!". He slams the mat with his fist a number of times, rhythmically, and the crowd gets behind him, clapping along to the mat slamming, as he slowly, finally, agonizingly makes it to the ropes. He just barely manages to grab one of them as Violet is forced, after a VERY close 4-count, to release the hold and let Ryder go, but she does also hit a standing elbow drop to his back for good measure, soaking in the heat from the crowd. She picks him up, whipping him into the turnbuckle, then going for her 10 kicks that she calls Ten Bell Salute, but Devon catches her leg during the first one, pulling her towards him and hitting a clothesline, sending Violet to the mat. He grabs his now-downed opponent, looking for Universal Health Care, but Violet slips out of it before he can lock it in.)
JR Freeman: Devon's taken a significant amount of punishment in this match!
Alfonso Banks: True, JR, but he's up one-nothing!
JR Freeman: That he is, Alf. That he truly is. I'm not sure if there's any way Violet can recover from this!
Alfonso Banks: Probably not, JR, but we'll see! She's one tenacious motherfucker!
JR Freeman: You got that right!
(Devon capitalizes, not wasting any time as he helps Violet to her feet, hitting a German Suplex. Holding onto Violet, he rolls through, looking for the Three Territories, and he succeeds, planting her to the mat 3 times with roll-through German Suplexes! He then gets down onto the mat, locking in a kneebar! Trying to wear Violet's legs down again, he pulls on her leg, wrenching on it, and even adding in a couple of blows to it, as Violet kicks him with her other leg, trying to get him to break the hold. After a moment of this, Ryder does in fact break the hold, and both competitors just lay on the mat for a bit. After the rest, Devon stands, followed very shortly by Holt, who's having a bit of trouble standing now herself. Devon goes for the "Wrestle Me" invitation again, but Violet spits in his face and runs the ropes, looking for a Parkway Collision, but Devon moves and she keeps going, stopping herself before she throws herself out of the ring. She looks over at Ryder and smirks. The Canadian Hero grabs Violet from behind for a belly-to-back suplex, knocking them both to the mat again!)
15:00
Violet: 0
Devon: 1
(Ryder is the first one up, but Violet's on the attack before she even stands, punching Devon in the stomach as she gets up, then following through with a leaping Purple Rainmaker, followed by getting behind Devon and almost locking in the Pick Pocket, but not quite getting it! Devon manages to fight out of the position! He grabs Violet and whips her into the ropes, hitting her on rebound with a ripcord scoop powerslam! Once she's down, he grabs Violet's leg for the True North, managing to lock it in! He aims for the leg he hasn't been targeting thus far, making for an even distribution. Violet pulls herself to the ropes with relative ease, however, and kicks Ryder off of her, before using the ropes to help herself stand up as she glares across the ring at her opponent. Devon looks back at her, nodding in acknowledgement, as he walks across the ring to meet her in the middle, and puts up a hand in order to properly wrestle her, as he's so keen to do.)
JR Freeman: Devon seems to be bringing Violet down to his level!
Alfonso Banks: Down!? If anything, that's an improvement, JR!
JR Freeman: …Dammit, Alf, why do you have to go and make me agree with you!? It's always a dark day when we're 100% on the same page about something!
Alfonso Banks: Yeah, that's spooky. Sorry, I'll try to stop doing that.
(Violet grabs Devon's hand, and actually manages to get the upper hand this time, partly because she saw it coming, partly because she kicked Devon directly in the kneecap, causing him to buckle under his own weight. The crowd boos this despicable act, and Violet stops to take it all in, before getting behind Ryder and trying to lock in the Pick Pocket, but she's unable to get it fully locked in before Ryder counters by getting behind, but Violet then does the same, deciding to forego the submission for now and instead pushing Ryder forward and hitting him in the back with a dropkick into the ropes. Devon falls backwards onto the mat, clutching his throat, which has made direct contact with the top rope, and Violet heads out of the ring, going under the ring to grab a weapon.)
JR Freeman: Oh no, what is she thinking!?
Alfonso Banks: Probably "Wow, why don't they clean under the rings?". I mean, if I had to guess.
JR Freeman: I… don't think that's what she's thinking.
(Violet pulls out a kendo stick and some barbed wire, wrapping one around the other to make a barbed wire kendo stick, which she brings into the ring. She runs at Ryder, who has no time to react as she hits him over the head with the kendo stick, before smacking him again while he's on the mat. And again. And again. And again. Pretty soon The Canadian Hero is cracked open, and Violet throws the kendo stick away, heading back under the ring to see what else she can pick up. She grabs a steel chair and slides it into the ring, but Devon sees that and grabs it, tossing it out of the ring on the other side before she can get to it. When she comes back into the ring, baseball bat in hand, she comes face to face with The Unbreakable One.)
10:00
Violet: 0
Devon: 1
(Violet runs at Ryder, looking for a Parkway Collision, but she collapses halfway through, falling to the mat, and Ryder immediately gets the upper hand. He lifts her legs in the air, picking her up and dropping her with a Snap Powerbomb. He grabs her legs, looking for The Maple Leaf, but she grabs the ropes, kicking Devon away as she uses the top rope to stand up. Both competitors are now soaked in Ryder's blood, it's a visceral scene. Violet grabs Ryder and headbutts him, playing on the blood-soaked cut-open head of The Canadian Hero, who falls to the mat. Violet goes out of the ring, on the side the kendo stick was thrown out of. She grabs it, getting back into the ring.)
JR Freeman: What is she thinking?
Alfonso Banks: Probably "Did I leave the stove on?". I mean, if I had to guess.
JR Freeman: I am 100% sure that's not what she's thinking.
Alfonso Banks: Then why do you keep asking!?
(Violet grabs Ryder, putting the Kendo stick against his throat, wrapping her arms around him and finally locking in the Pick Pocket, assisted by the barbed-wire kendo stick! Ryder cries out in pain, Desiree putting a hand over her mouth as she sees the horrible scene. She slams on the mat, trying to get the fans to join her, and they do, chanting for the champion. She starts off the familiar call-and-response chant..)
Desiree de La Roche: Shoot me down!
Crowd: I WON'T FALL! I AM TITAAAAAANIIIIIIIIUUUUUUUIUM!
(The crowd continues to chant, and soon Devon starts joining them. "I am Titanium!" He says in unison with the roaring audience. He soon starts fading, however, and the ref gets down on one knee to check on him, as Devon falls to one knee himself. She asks him if he's okay to continue, and he nods, a wince across his face.)
Devon Ryder: Shoot me down… I won't fall…
Crowd: I AM TITAAAAAANIIIIIIIUUUUUUUUUMMM!!!! SHOOT ME DOOOOWWWNN… I WON'T FAAAAAALLLLL, I AM TITAAAAANIIIIIIUUUUUUMMM!!
(Devon starts powering through, his pained expression changing to one of determination. He shouts out with a grunt of effort as he slowly moves his arms to grab the kendo stick.)
Devon Ryder: SHOOT ME DOWN! I WON'T FALL!
Crowd: I AM TITAAAAANIIIIUUUUMMM!!
(With that, in one swift motion, Devon both snaps the kendo stick in half and escapes the hold, to a thunderous ovation, before immediately collapsing to the mat. The crowd are on fire, on their feet for the Unbreakable Force. Violet looks baffled that he didn't tap out, throwing what's left of the kendo stick on the ground in frustration and kicking it out of the ring, before going back under the ring to find something more effective.)
JR Freeman: Good god, that was impressive! Devon Ryder not only broke out of Violet's most devastating submission hold, but he also did it with a barbed-wire wrapped kendo stick across his neck! Is there anything this man can't do!?
Alfonso Banks: I bet he's pretty bad at juggling.
JR Freeman: You'd be surprised.
Alfonso Banks: No way. You have to send me a video!
JR Freeman: Maybe later.
5:00
Violet: 0
Devon: 1
(Violet manages to find a table, setting it up on the outside. She slides back into the ring and Devon is up, if only just. He grabs her and holds up five fingers.)
Devon Ryder: Violet! Five minutes.
(Violet reacts to this by getting on her knees and going for an uppercut low blow, but Devon was expecting it, running the ropes before she can hit him, coming back with a running kneestrike. Both of them are down, and the audience pops for the callback. Devon crawls his way to the ropes, using them to stand as Violet does the same on a perpendicular side of the ring. They stare at each other, each one waiting for the other to make the next move, and both supporting themselves primarily with the ropes.)
JR Freeman: These two have been fighting for 25 minutes, and it's still anyone's game!
Alfonso Banks: True, JR, but my money's on Ryder!
JR Freeman: Oh yeah? How come?
Alfonso Banks: What can Violet do to him that she hasn't already done?
JR Freeman: Well, we'll just have to wait and see!
(Devon is the first one to act, walking over and grabbing Violet, whipping her into the turnbuckle, but one of his legs collapses before he can follow up, so Violet takes advantage, climbing up to the top before diving off and hitting a super Shining Wizard! This does down both people, but Violet's the first to stand. She looks out at her table, and grins her wicked grin. As she goes to do something about it, however, Devon grabs her and hits a belly-to-back suplex! He then follows up from there, grabbing Violet's legs and locking in The Maple Leaf! Having been through so much, Violet taps almost immediately, granting The Canadian Hero a second point.)
Meg Reynolds: Devon Ryder has scored another fall!
(Violet looks up at Ryder, who has broken the hold, with a passionate fury. She pounds the mat with both fists, standing up, having clearly achieved a second wind from the rage she feels about having tapped out a second time, and she channels that rage into beating the shit out of Devon Ryder. She dropkicks him, stomping on him when he's down, even going to the second rope and doing an impressive-looking springboard double stomp. After that's done, she picks Devon up, bringing him to the ropes, tossing him over, but Devon holds onto the top rope, standing, barely, on the apron. Violet rears back, running at him and finally hitting the Parkway Collision, sending them both through the table on the outside!)
JR Freeman: Oh, Dios Mio!
Alfonso Banks: Uhh… this IS supposed to be a SUBMISSION match, right?
JR Freeman: At this point, Alf, I don't think Violet cares.
(The timer starts counting down from 10, and the members of the crowd who aren't chanting "Holy Shit" or "Fight Forever" are chanting to count down with the timer. "10! 9! 8!" Neither Ryder nor Holt is moving. "7! 6! 5!" Devon stirs. He starts getting up. "4! 3!" Devon gets up, Desiree bringing him the belt. He raises it in the air as the buzzer goes off and the bell is rung. Desiree grabs a microphone.)
Desire de La Roche: Ladies and Gentlemen, your winner, by a score of 2 falls to 0, AND STIIIILLLLL your Canadian Domination champion… UNBREEEEEEEEAKABLLLLLLLLE… DEVOOOOOON… RRRRRRRRRRRRRRRRRYYYYYYYYYYYYYYYYYDEEEEERRRRRRR!!!
(The opening riff of "American Woman" starts playing, and the referee brings Devon his title. Desiree takes it from her, then gets on one knee and presents it to him. He takes it, then takes her hand and kisses it gingerly, before draping the title belt over one shoulder.)
JR Freeman: What an incredible match!
Alfonso Banks: I know, right!? I cannot wait to see what either of them do in the future!
JR Freeman: Indeed… Violet is incredibly dangerous, but as he's proven tonight, Ryder's damn near impossible to keep down!
Alfonso Banks: You're goddamn right! And he wanted it just that much more!
WINNER: AND STILL COLLATERAL DAMAGE CHAMPION, DEVON RYDER!
---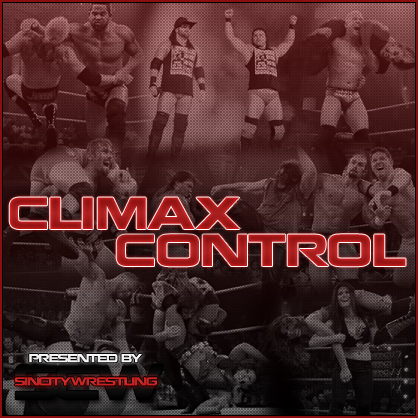 Sin City Wrestling Climate Control
Every sunday
This week: Bangalore, India - Kanteerava Indoor Stadium
---
Grudge Match

Singles Match
The Squid-Man vs. Richard Rider

(The cameras cut back to JR Freeman and Alfonso Banks at ringside.)

JR Freeman: Tonight has been a HELL of a night so far! New Tag Team Champions…

Alfonso Banks: … A team that NO ONE saw coming!

JR Freeman: We saw Devon Ryder retain his Collateral Damage Title…

Alfonso Banks: Canadian Domination

JR Freeman: You know as well as I do that is not the case

Alfonso Banks: Anyways… it's time for the strangest match on the card for the night.

JR Freeman: Oh god… The Squid-Man and Richard Rider.

Alfonso Banks: DICK RIDER! GET IT RIGHT!

("I'm Sexy And I Know It" by LMFAO echoes through the arena. Richard Rider appears slowly from the back as 3 people swarm around him taking pictures with small disposable cameras. He poses at the top of the ramp as his hair blows in the wind by a nearby wind machine. He makes his way past them and into the ring where they continue to take pictures until their cameras are full and they head backstage. He stands in the ring awaiting his opponent.)

Alfonso Banks: This guy is a dick… literally

JR Freeman: Well, he is a self proclaimed Hollywood A-Lister.

( The lights turn just a tinge blue, with a wavy light effect that makes it look like water, as "Ocean Man" plays. Squid-Man bounces and jumps to the music as he walks exaggeratedly to the ring, giving high fives and generally having an infectiously bubbly personality. He slides into the ring, immediately ready to start fighting.)

Alfonso Banks: I can't make heads or tails of this guy.

JR Freeman: He is a squid.

Alfonso Banks: Thank you… that clears things right up…

(Squid keeps in a defensive position as Rider glares daggers through him. The referee checks both for weapons before calling for the bell.)

DING DING DING

(Rider wastes no time rushing in for a test of strength, but uses his agility to duck under and behind Squid. Squid, however, had a hold on Rider's arm and was able to twist it around and get behind Rider, wrenching the arm behind his back. Rider screams out in pain as Squid applies as much pressure as he possibly can. He tries to free himself, but is unable to get the momentum he needs. Squid leads him towards the corner before pushing him forwards, causing his head to impact the turnbuckle.)

JR Freeman: Look at that, Squid-Man with an early lead!

(Rider turns around and looks at Squid, and a slight smirk overtakes his face. That typical cocky nature of Rider comes out to play as Squid jumps a bit in place as if telling Rider to bring it. Rider tilts his head a bit and shrugs his shoulders as the two start to circle each other again. Squid goes for a lock up but Rider uses his speed and ducks, ducking behind Squid and pushing him from behind. He goes chest first into the ropes! He catches himself and turns back around. He is heard yelling "I … AM … A … SQUUUUUUUUUUUID" before charging at Rider. Rider ducks again, as Squid stops and turns only to be met by a swift double dropkick to the face from Rider!)

Alfonso Banks: Squid went charging in and it ended up costing him!

(Squid drops to the mat and rolls out of the ring to avoid a potential pin. Rider gets on the outside of the ropes on the ring apron and kicks Squid in the face! Squid reels back a bit before regaining his composure as the referee started to count them out!)

1…2…3…

(Rider turns his back on Squid and goes for a moonsault off the ramp, but Squid saw it coming and caught him, reversing it into a powerslam, slamming Rider to the mat outside the ring.)

4…

(Squid hears the ref and slides back in the ring)

5…6…

(Rider gets to his feet and glares in to the ring.)

7…8…

(He decides to slide back in at this point)

JR Freeman: Rider used those extra few seconds to recover from that impact!

(The fans are chanting "SQUID-MAN! SQUID-MAN!", which only angers Rider more. He charges at Squid, who catches him and flips him over the top ropes, sending him flying to the mat outside the ring again. He slides out himself, and grabs Rider, placing him against the ring. He then takes a step back and charges at him, slamming Rider's back into the ring apron! Rider collapses to the floor as the referee starts to count again.)

1…2…

(Squid grabs Rider by the hair and top of his pants and tosses him under the bottom rope before sliding in himself. He wastes no time going for a pin!)

1…KICKOUT!

(Rider kicks out at a 1 count. Squid jumps to his feet and begins to deliver knees to the chest and head area of Rider. Rider gets to his hands and knees, only to be met by a boot from Squid right to the small of his back! Rider gets to the ropes and tries to pull himself up, but Squid just won't let it happen. He keeps kicking Rider in the back, keeping him to the mat. He goes for another pin.)

1… ROPE BREAK!

(Rider grabs the bottom rope for dear life, forcing the ref to break the pin. Squid looks annoyed as Rider slides out of the ring. Squid leans over the ropes to yell at Rider, but Rider jumps up and guillotine's Squid over the top rope. This causes Squid to stagger backwards, right into the referee! The ref falls to the mat and Squid tumbles on top of him.)

Alfonso Banks: Why are the referees made of glass in this sport!

JR Freeman: Who knows!

(Squid gets up and sees that the ref is down. He looks out at Rider and slides out of the ring. The two begin to brawl as they go up the ramp and through the entrance way into the back. They are throwing punches left and right as they go past several stagehands, and a few crew members, before getting to the catering area)

Richard Rider: THIS IS WHERE YOU BELONG, CALAMARI!

(Rider grabs Squid by the head and throws him over the big buffet table in the catering area! The people there scatter as Rider grabs a tray full of sandwiches and throws the food to the floor and begins to smack Squid with it! Squid feels around, trying to find anything to help him! He rolls off the table. Rider pauses and looks over only to see Squid pop up and squeeze two bottles directly in his face. Ketchup… and mustard!)

Alfonso Banks: THIS IS OUT OF CONTROL!

JR Freeman: This is hilarious!

Alonso Banks: I wanted one of those sandwiches tho!

(Squid squeezes both condiments on the movie star for long enough that the audience laughs, gets bored, and laughs again.)

JR Freeman: Squid seems to be having fun too!

(Rider stumbles backwards, frantically wiping ketchup and mustard out of his eyes, just in time to see Squid launch of the table and tackle him into the wall. Squid slams Rider's head into the wall, then turns him around and smashes his front into the wall. Rider crumbles over a chair that was there, his ass up in the air. Squid looks around and grabs a bowl and he starts shoving spoonfuls of mashed potatoes down the backside of Rider! After a few scoops he grabs a gravy boat and begins to pour it on top of the mashed potatoes! It was at this point that a referee had ran up and was trying to gain control of the situation, but failing miserably.)

Ref: BACK TO THE RING!

Squid-Man: I AM A SQUID!

(Squid reaches down to grab Rider by the hair, and tosses him over a table a little ways down. Rider slides right over it. When Squid leans over to see what is going on, Rider pops up and slaps Squid right across the face with a hot dog.)

Richard Rider: HOW'S THAT FEEL???

(Rider goes to jump over the table, but before he can he gets pegged in the face by something… small.)

Alfonso Banks: Is Squid throwing MACAROONS at Rider?

Richard Rider: The hell?

(He is then pegged in the forehead by another macaroon)

Richard Rider: OH COME ON!

(And another)

Richard Rider: STOP IT!!!!

(AND ANOTHER!)

Richard Rider: GOD DAMNIT!!!

(Squid pauses and doesn't throw another one. Rider lets a sigh of relief.)

Richard Rider: Oh thank go-

(Squid throws another one at him!)

Richard Rider: FOR FUCKS SAKE!!!

(At this point, Rider goes to jump over the table again but is held back by 2 security guards, as i Squid. The referee says something into his headset.)

DING DING DING

Meg Reynolds: The referee has thrown out the match.

(Rider looks angry as security are keeping them separated.)

Alfonso Banks: Well then… that was interesting!

JR Freeman: They shoulda been counted out ages ago

Alfonso Banks: I feel bad for whoever has to clean that up.

JR Freeman: I kind of feel bad for Rider… he's gonna have potatoes and gravy in his crack for at least a week!

WINNER: MATCH THROWN OUT

---

Sin City Wrestling presents Violent Conduct X
September 4, 2022
Indira Gandhi Arena - New Delhi, India
---
(We cut backstage, to Claire Anderson, as she's standing by with Audrey Russow.)

Claire Anderson: Hello, ladies and gentlemen, please welcome my guest at this time, Audrey Russow.

(Cheers from the arena, as Audrey smiles.)

Claire Anderson: How are you enjoying the show so far?

Audrey Russow: It's been good, really looking forward to the next two matches. I'll be watching them very closely.

Claire Anderson: Is that because you have an elevated interest in them due to the singles title shot you have in your back pocket?

Audrey Russow: I mean..yeah…but I think they are both gonna be bingers, and definitely great matches. Alexis and Haze are gonna damn near kill each other, and Cleo and Alexandra, I know are gonna tear the house down….they just…all need to remember. Can't say when…can't say how, but at some point, I'll be coming. And this time…I won't be walking away empty handed.

(Audrey walks off, leaving Claire.)


---
PWS: APEX goes north of the border!

August 16, 2022 - Vancouver, BC
August 30, 2022 - Calgary, AB
September 13, 2022 - Montreal, QC
September 27, 2022 - Ottawa, ON
---
PWS: APEX United Championship
Singles Match
Alexis Makarios © vs. Heather Haze

(The camera returns from commercial breaks as a soldier wearing desert camouflage appears on stage and begins singing.)

Soldier: "Pebbles and Bam-Bam on a Friday night..

Trying to get to heaven on a paper kite..

Lightning struck (BOOM) and down they fell (AHHH)..

Instead of getting to heaven, they went straight to hell..

Dino the dog (RUFF RUFF) was on the bone (CHOMP CHOMP)..

While Fred and Barney rocked the microphone..

There was nothing that Fred or Barney could do..

'cept sing "Yabba daba daba daba daba daaaaaba do"..

Fred heard a noise, walked in and had to shout..

'Cause there was mean ol' Mr. Slate bustin' Wilma out!"

(A squad of soldiers then come out and join their brother in arms and serve as back up cadence singers.)

Soldier: "Count cadence..delay cadence.. 'cause you know we can't count!"

Cadence Squad: "One!"

Soldier: "Airborne soldier!"

Cadence Squad: "Two!"

Soldier: "You better do your best.."

Cadence Squad: "Three!"

Soldier: "Before you find yourself in the front/lean and rest!"

Cadence Squad: "Four!"

Soldier: "Hit it!"

Cadence Squad: "We like it here!"

Soldier: "What?"

Cadence Squad: "We love it here!"

Soldier: "Why?"

Cadence Squad: "We finally found a home!"

Soldier: "A what?"

Cadence Squad: "A home..a home away from home!"

(The soldier stops and addresses the squad.)

Soldier: "Squad! Atttttttention!"

(He salutes them and they return the salute.)

Soldier: "Platooooon! Atttttention!"

(The squad snaps from parade rest to attention as the tron plays the USA flag waving right before Willa Ford's "I Wanna Be Bad" begins to blare over the speaker system. Bright neon lights then begin to flash out from the ramp, the words "The Bad Girl" flashing across the screen as a giant tank then comes rolling out on stage. Heather then emerges from the tank to a mixed reaction, decked out in urban camouflage (gray and white) with Ranger jungle boots. The squad salutes her as she smiles at them and salutes back. She then performs a little striptease dance before stripping out of her combat gear to a more revealing camo tights.)

(The fans at this point lose their collective mind as Haze simply smiles, continuing to shake and twirl and dance suggestively as pyros start to shoot out of the cannon, shaking the Capital One Arena to its core.)

Meg Reynolds: Introducing first; the challenger, from the San Fernando Valley in California; she is "THE BAD GIRL", HEATHEEEEEEEER HAAAAAZE!

(Heather then shimmies her way down the ring, taking her sweet time and soaking in the cheers and adulation of the crowd. She then sprints the last few feet and baseball slides into the ring, coming up into a quick predatory crouch, her eyes locked on the fans before arching her back and ripping her top off, cleverly revealing a strapless red, white, & blue bra underneath as she pushes her ample breasts outward and throws her head back in an orgasmic fashion with her ass bouncing off the ring mat as the cat-calls and whistles intensifies to her body gyrating to the music.

Alfonso Banks: WOOOO! YEAH! GOD BLESS AMERICA!!

(Heather then slowly returns to her feet, grinning as the crowd fires up loud U.S.A. chants.)

JR Freeman: "Good lord... was that Heather's tribute to the troops or Ron Jermey's wet dream?"

Alfonso Banks: "Shut Up, JR! That was Heather's way of showing she's ready to go to war with her once best friend...now sworn, bitter frenemy."

JR Freeman: "A little 'over-the-top' don't you think?"

Alfonso Banks: "And what a great top she's wearing, JR…Look at it…All glittery and shiny on this special occasion at the States capital here in Washington, DC.."

JR Freeman: "....I'm gonna entirely stop talking to you now."

(The lights dim as the opening chords of "MZ Hyde" by Halestorm hit. Strobe lights start to flash at the top of the ramp as Alexis Makarios comes out from behind the curtain and stops at the top of the ramp. The arena fills with a chorus of "FIRECRACKER". She smiles big as she looks around, taking it all in.)

Meg Reynolds: And her opponent, from Sydney Australia, she is the PWS: APEX United Champion… ALEXIS MAKAAAAAAARIOS!!!

(The lights brighten back up as Alexis starts making her way down the ramp, high fiving fans as she goes. Once she gets to the bottom of the ramp she stops and motions for the fans to keep going. As they do, she slides into the ring under the bottom rope and hops to her feet. She goes to a corner and hops up on the ropes posing for the fans. She hops down and goes to the opposite corner and does the same. She gets down, as the ref checks with her, before checking with Haze, and calling for the bell.)

JR Freeman: And here we go with this highly anticipated match! Who will walk out with the United Championship?

(The bell sounds and the two women circle around in the ring, before locking up. Heather backs Alexis into the ropes, before the ref calls for the break. Alexis comes back to the middle of the ring, where the two lock up again, this time Alexis forcing Heather to back into the ropes, before the ref calls for the break. They come back to the center of the ring, where they circle around, before Alexis goes for a belly to back suplex, then spins into a headlock, but Heather manages to push her away. Alexis charges at Heather, but Heather sidesteps, and grabs Alexis from behind, bringing her back with a belly to back suplex. Heather tries to hold onto the grasp, but Alexis manages to get out of it, and lock in a front face lock, as the two women get back to a vertical base. Heather backs Alexis into the corner, and Alexis steps up the bottom two turnbuckles, before rolling over in a sunset flip, going for a pin attempt.)

1…

2…

Kickout!

(The two get back to their feet, and charge at each other, as Haze knocks Alexis down with a shoulder tackle. The two get back to their feet, and Alexis goes to the ropes to rebound off of. When she does, Heather goes to leapfrog over her, but Alexis catches her leg, and brings her down into an ankle lock. Heather quickly manages to roll over and escape the hold, kicking Alexis away and back. Alexis gets Haze back to her feet, holding her by the arm, as she delivers an arm wrench, and another, before Heather manages to spin out of it, deliver a quick kick to the gut, and plants Alexis with a ddt, and goes for the pin.)

1…

2…

Kickout!

JR Freeman: Some great back and forth here so far. You can tell these two know each other very well.

Alfonso Banks: Well, I mean they spent so long being the Vixens of Pain. Of course they know each other well.

(Haze gets back to her feet, grabbing the arm of Alexis, and wrenching it, getting her back to her feet. She sends Alexis to the ropes, and goes for a clothesline, but Alexis ducks under, rebounding off the opposite ropes, and coming back with a flying shoulder tackle that knocks Heather down to the mat. Alexis follows it up quickly with a standing leg drop, and goes for another pin attempt.)

1…

2…

Kickout!

(Alexis waits for Heather to get to her feet, before dropping in front of her and delivering a monkey flip that sends Heather crashing into the corner, as she hits the corner, before damn near landing on her head on the mat.)

JR Freeman: Geez, nasty landing there for Haze.

Alfonso Banks: Landings like that will cause a wrestler to not know where they are in the ring, perfect opportunity to get beaten.

(Alexis seems to settle down now, feeling the momentum swing in her favor, as she stomps on Heather in the corner, before the ref orders her to back away. Heather uses the ropes to get back to her feet, and Alexis charges at her, but Heather sidesteps and delivers a drop toe hold that sends Alexis crashing into the bottom turnbuckle. Alexis turns so her back is resting against the turnbuckle, but that gives Heather the opening to deliver the Pucker Up!)

JR Freeman: Oh God! Pucker up! How humiliating for Alexis!

Alfonso Banks: Another one bites the dust!

(Alexis tries to roll out of the ring, but Heather grabs her foot and drags her back in. She gets Alexis to her feet, still holding on to her leg. She drops the leg, and immediately grabs Alexis and drops her with the Jailbait.)

JR Freeman: JAILBAIT! THIS COULD BE IT!

(Heather goes for the cover, hooking the leg.)

1…

2…

3!? NO! SHOULDER UP!

Alfonso Banks: How did Alexis manage to get the shoulder up!?

JR Freeman: Determination of a champion!

(Heather can't believe it, as she starts arguing with the ref, who assures her it was only a two count. Heather rolls to the outside of the ring to gather herself, as Alexis makes it back to her feet in the ring. After a moment, Alexis follows Heather to the outside, and the two start fighting right in front of the crowd.)

JR Freeman: Heather will have to be careful here not to get her or Alexis counted out, as the championship cannot change hands on a count out.

Alfonso Banks: After Alexis just kicked out of the Jailbait, I'm sure Heather is just looking to do more damage.

(The two continue to exchange right hand shots, and grapple, when Heather goes to send Alexis into the ring post, but Alexis counters it, and sends Heather shoulder first into the ring post. The sound of Heather smacking off the post echoing throughout the arena, as she crumbles to the floor. Alexis drags herself back into the ring, as the ref continues his count on Heather.)

5…

JR Freeman: Heather better hurry, the ref is already at 5…she doesn't have much time to get back in the ring.

6…

7…

Alfonso Banks: I personally don't want to see this match end in a count out. Get back in there, Haze!

8…

9…

(Just before the ref counts 10, Heather manages to pull herself into the ring. Both women are showing the effects of the match, as gets into position and waits for Heather to get to her feet. Once she does, they lock up again, but then Alexis breaks the lock up, jumps back, and damn near knocks Heather's head off with a vicious superkick! Alexis wastes no time and goes over to the corner, climbing up to the top turnbuckle. She takes a breath, before delivering the Down Unda Thunda to perfection on Haze! She hooks both legs going for the pin.)

JR Freeman: DOWN UNDA THUNDA! THAT'S GOTTA BE IT!

Alfonso Banks: WHAT A MATCH!

1…

2…

NOOOOO!!!! 2.99999!!!!

JR Freeman: HOW!? HOW IN THE HELL DID SHE KICK OUT!?

Alfonso Banks: NO ONE KNOWS! ESPECIALLY ALEXIS!

(Alexis absolutely cannot believe that Heather kicked out, as she looks at the ref with disbelief, who holds up the two fingers to her. Alexis gives a slight nod as to say she understands. She takes a moment to catch her breath, before using the ropes to get back to her feet. Heather rolls over to the corner, and uses the turnbuckle to get to her feet. Alexis charges at her, but at the last second, Heather sidesteps, and sends Alexis crashing into the turnbuckle with her shoulder. Haze wastes no time pulling Alexis from the corner, and lifting her up to the top turnbuckle, sitting her up on it, before climbing up herself.)

JR Freeman: Oh God, what's she thinking here?

Alfonso Banks: Nothing good, I assure you!

(Both women are staggered up on the top turnbuckle, as the crowd is audibly gasping with anticipation. The two start to make their way to their feet on the top turnbuckle, as Heather is looking to deliver a massive superplex.)

JR Freeman: If she hits this, it could be the beginning of the end for Alexis!

Alfonso Banks: They both have been through so much, how much will this take out of Heather?

(Heather lifts Alexis up about a foot, but Alexis manages to come back down, and then lifts Heather up, and sends her crashing down face first into the mat, as the crowd roars with cheers, and "this is awesome" chants. Alexis adjusts herself on the top turnbuckle, as Heather is staggering to her feet. Alexis leaps off the turnbuckle, and nails Heather with the Greetings from Australia, planting her to the mat. Alexis takes a second to gather herself before going for the pin.)

1…

2…

3!!!

*DING DING*

Meg Reynolds: Here is your winner, and STILL PWS: APEX United Champion, Alexis Makarios!

(The fans erupt with cheers, as Alexis sits up, visibly emotional from the fight. In the background, Heather is arguing with the ref, as Alexis is handed the United Championship to celebrate.)

JR Freeman: Well, Haze obviously upset over the outcome.

Alfonso Banks: Actually, JR. If we can get a replay, I think I know why she's upset.

JR Freeman: Oh?

(We cut to a replay of the pinfall, and it is there that we see, as the ref counted two, Heather got her foot on the bottom rope, but the ref didn't see it due to his positioning and checking her shoulders.)

JR Freeman: Oh my…

Alfonso Banks: So yeah, Heather Haze does have a legit gripe here.

JR Freeman: Do you think Alexis knows?

(In the ring, Alexis hops down from the turnbuckle and is spun around to face Heather. The two are yelling at each other, before Heather slaps the taste out of Alexis's mouth, causing her to drop the title. Heather follows it up with grabbing Alexis and planting her with a ddt. A chorus of boos rain down on her as she gets back to her feet, looking down at her fallen opponent.)

JR Freeman: Oh, come on! This is uncalled for!

Alfonso Banks: Is it, though? She was robbed of an opportunity…I honestly don't blame her for being upset.

JR Freeman: Being upset is one thing, but to flat out attack Alexis like this is another.

(Heather's attention turns to the championship belt, as she walks over and picks it up. She looks back over at Alexis, who is making her way to her feet. Heather gets ready, and when Alexis makes it to her feet, she blasts her with the title belt, before tossing it on top of her, and leaving the ring. The boos continue to rain down, as Heather makes her way back up the ramp.)

JR Freeman: What a sore loser. I'm sure there's going to be hell to pay for this.

Alfonso Banks: If Alexis is a true champion, she'll…I dunno, give Heather a rematch or something. Alexis should not have won this match like that.

JR Freeman: I guess only time will tell.

WINNER: AND STILL PWS: APEX UNITED CHAMPION, ALEXIS MAKARIOS

---
PWS: APEX Presents DISHONORED!
LIVE on pay-per-view
Tuesday, October 11, 2022 - Toronto, Ontario
---
(The cameras cut to backstage mere moments after Alexis had retained her United Title. She was beaten and bruised, limping and bleeding after the attack from Heather after the match. But despite that, she wears a smile on her face. She was stopped by Carmen Fernandez before she could get to her locker room)

Carmen Fernandez: Alexis! Congratulations on retaining your title.

Alexis Makarios: Thank you! Feels good to finally give Heather what she deserved! Keeping this belt was important, but not as much as finally handling my business with Haze. And on that note… I'm done with her. She won't get under my skin again…

Carmen Fernandez: Even with the controversy?

Alexis Makarios: What are you talking about?

(Their chat is cut off when Gracie Lopez comes running up, phone in hand.)

Gracie Lopez: Lexi… You gotta see this. I know you didn't see it when you were out there… but there's an uproar going on

Alexis Makarios: I'm very confused

(Gracie hands Alexis the phone and hits play. She is shown the clip of the pinfall where Heather got her foot on the rope before the 3 but neither Alexis nor the ref saw it. As she watches, her good mood and smile change to anger and frustration.)

Alexis Makarios: ARE YOU FUCKING KIDDING ME??? No wonder Heather attacked me. I shouldn't have won…

Gracie Lopez: After everything that PSYCHO has done to you???

Alexis Makarios: But it's a tainted win now. I shouldn't be the champion right now. As much as it kills me to say this… Heather got screwed.

(Gracie and Carmen chuckle. Alexis gives Gracie back her phone)

Alexis Makarios: I'm serious. I gotta go talk to Star or David or Max… some one. Because this isn't right.

Carmen Fernandez: I don't get it. Heather has made your life a living hell for a year… and you feel bad for her?

Alexis Makarios: It's about integrity. Who I am, not what some one has done. Excuse me.

(She pushes past them as they look confused, the scene cutting.)


---


Main Event
PWS: APEX World Championship
SIngles Match
Cleo Phillips vs. Alexandra Calaway

(Before this match begins, the fans erupt in a combination of boos and applause as John Williams' iconic "Superman Theme" begins to play over the speakers. PWS: Apex's self-elected "President of Pro-Wrestling", Mike Hawk, sidles out onto the stage. He is not dressed to compete, but rather in jeans and a t-shirt that reads "I Beat the Shit out of Nosferatu and All I Got Was This Lousy T-Shirt", and completes the ensemble with a pair of sunglasses and a self-important grin as he basks on the ramp for just a moment before making his way to ringside, taking a seat at the announce table, where Alfonso Banks is LITERALLY standing at attention and saluting.)

JR Freeman: What the? Mike Hawk, what are YOU doing out here?

Mike Hawk: Let's call it… "market research".

JR Freeman: What?

Mike Hawk: Nevermind, champ, I'll explain when you're older.

Alfonso Banks: Ha-HA! You TELL 'im, Mr. President! Put that asshole in his place!

Mike Hawk: …I'm sorry, WHO are you?

(As Alf sits back down, more than a little bit dejected, we cut back to the ring where Meg Reynolds stands at the ready, mic in hand.)

Meg Reynolds: The following contest is scheduled for ONE FALL and it is for the currently vacant PWS: Apex WOOOOOOOOOORLD CHAMPIONSHIP!

(The fans explode with applause as a loud pyro explosion rocks the stage, leading into the beat to "Gangsta's Paradise". The familiar song echoes throughout the arena, and as the lyrics begin Cleo swaggers out onto the stage, folds her arms and looks around at the crowd from behind her shades.)

#As I walk through the valley of the shadow of death
I take a look at my life, and realize there's nothin' left
'Cause I've been blastin' and laughin' so long
That even my momma thinks that my mind is gone#

(Cleo pounds her chest twice and points around the arena to a huge ovation, before making her way down the ramp as the song continues.)

Meg Reynolds: Introducing first; from the Bronx, New York; weighing in at 145 lbs.; she is "THE BODY SNATCHER", CLEEEEEEEEEO PHIIIIIIILLLLIIIIIIIIIIPS!

#But I ain't never crossed a man that didn't deserve it
Me be treated like a punk, you know that's unheard of
You better watch how you talkin' and where you walkin'
Or you and your homies might be lined in chalk#

(Once at ringside, Cleo jumps up onto the apron and rolls into the ring, where she postures and poses for the crowd as some more pyros go off. The audience erupts with applause once more as Cleo takes a moment to bask in it before slowly climbing the turnbuckle.)


#I really hate to trip, but I gotta loc
As they croak, I see myself in the pistol smoke
Fool, I'm the kinda G the little homies wanna be like
On my knees in the night, sayin' prayers in the streetlight#

(Finally, she poses with her arms crossed on the turnbuckle to a MASSIVE ovation as the song's instantly-recognizable chorus comes in.)

#Been spendin' most their lives livin' in the gangsta's paradise
Been spendin' most their lives livin' in the gangsta's paradise
Keep spendin' most our lives livin' in the gangsta's paradise
Keep spendin' most our lives livin' in the gangsta's paradise#

(As Cleo continues to pose, nodding around at the crowd who sing along with the chorus of her entrance theme, a smile breaks out on the Body Snatcher's face, apparently quite whelmed by the unexpected reaction. She then hops down from the turnbuckle and inhales, trying to suppress the grin and get her game face back on, as the lights go down and "Blow" Eva Under Fire featuring Spencer Charnas starts to play. The audience erupts in a chorus of boos, the polar opposite of their reaction to seeing Cleo make her entrance, as the lights come back up tinted red and fog begins to fill the arena.)

Alfonso Banks: Well, this crowd is NOT being shy about letting the newcomer know exactly what they think of her, JR.

JR Freeman: They certainly are not, Alf, and frankly, after the way she conducted herself these past few weeks, I can't say that I blame them.

Alfonso Banks: Oh come on, JR! Don't give me that moralistic crap; the only thing that matters in professional wrestling is winning, and I think we've seen EXACTLY how far Alexandra Calaway is willing to go to do that.

JR Freeman: Maybe so, Alf, but Cleo Phillips is not easily swayed; I know what Calaway's capable of, but will it be enough?

Mike Hawk: I sure as fuck HOPE not.

JR Freeman: Haven't you lost to BOTH of these women once already?

Mike Hawk: …You can't prove that.

JR Freeman: I LITERALLY can!

(As the announcers continue to bicker, the Silhouette of Alexandra can be seen at the top of the ramp. The fans begin to boo even louder in response, but the Dark Queen pays them no mind. She simply remains posed, stoically, on the top of the ramp and then, as soon as the beat drops, she suddenly jerks her head upwards and starts to make her way down the ramp, towards the ring.)

Meg Reynolds: And her opponent; from Dallas, Texas; weighing in at 125 lbs.; she is "THE DARK QUEEN", ALEXAAAAAAANDRA CAAAAAAAAALAWAAAAAAAY!

(Calaway stops, now, about halfway down the ramp, and turns to look out over the crowd, inhaling deeply and drinking in their hatred before continuing on. She smirks upon seeing some of the signs people made, things like "Go Back to Hell" and "Calaway's Gettin' Snatched", but they don't seem to bother her, indeed amusing the Dark Queen as she climbs onto the ring apron and up onto the turnbuckle. She slips into the ring and poses on the ropes, leaning forward over the top and talking shit with people in the front row, grinning all the while.)

JR Freeman: What a shameless display! She has some nerve to treat our paying fans that way!

Mike Hawk: Honestly? Fuck 'em! 'Bout time someone put those unappreciative douche-wigglers in their place!

Alfonso Banks: Damn right, Mr. President! Besides, THEY started it, JR! And if they watch THIS shit every week, I'm pretty sure they won't understand what she's saying anyway.

JR Freeman: … You realize "this shit" keeps you employed, right?

Alfonso Banks: Exactly my point! Definitely not the smartest decision they've ever-wait, no, hang on a second, that's not what I meant…

Mike Hawk: HA! Nerd!

(JR chuckles to himself as the pair square off in the centre of the ring, jaw-jacking and getting in each other's faces. The referee interposes herself between them and forces each competitor back to their corner, before raising the belt high and calling for the bell. The match starts off slowly, both competitors circling each other like wolves, both at the ready but neither wanting to make the first move before they're sure it's the correct one. Alexandra Calaway is the first to break the stalemate, throwing a Spin Kick as Cleo gets closer, but the former United Champion ducks underneath it. She fires back with a Roundhouse of her own, but Calaway leans back to avoid it. The audience applauds as the two women square up again, this time going for a lock up, but then break it up when neither can gain an advantage. The women take a few more swings at each other, with each one dodged, before they lock up again and hold it this time. The women jockey for position, with Cleo using her weight advantage to get the upper hand first, pulling Alexandra's arm around behind her back for a Hammerlock. She wrenches on the wrist to turn up the pressure, possibly looking to set up for the Lockup later, but this doesn't last long as Alexandra is able to fire a few elbows into Cleo's stomach and reverse the hold into a Hammerlock of her own.)

JR Freeman: Wow, brilliant technical wrestling on display from these two women in the early-going!

Alfonso Banks: Y'know, if you had asked me beforehand how I expected this to go, "a slow, technical clinic" is NOT the answer I would've given.

JR Freeman: The night is young, Alf; they're likely pacing themselves for what's sure to be a LONG and GRUELING contest.

Mike Hawk: Hey, shouldn't that have two "L"s in it?

JR Freeman: What?

Mike Hawk: "Gruelling". I'm pretty sure it's supposed to be spelled with two "L"s.

JR Freeman: What the hell are you talking about?

Mike Hawk: Nevermind, it's a Canadian thing. You wouldn't understand.

(Whether JR understands or not, his prediction does indeed seem to be the case, as things begin to ramp up from here. Alexandra wrenches on the Hammerlock for much less time than Cleo did, instead choosing to whip her around and USE the arm to perform a Ripcord Rolling Elbow, sending the Body Snatcher reeling! Alexandra then keeps the pressure on with ANOTHER Rolling Elbow, but Cleo has this one scouted and manages just enough wherewithal to duck under it and fire back with a Dropkick, sending Calway to the mat! The crowd applauds this athletic exchange as the Dark Queen rolls out of the ring to recuperate, holding the small of her back, and Cleo takes a second to shake her head and try to come back to her senses. Once she's done this, the former champ hits the ropes and gets a running start towards her opponent, looking for a Baseball Slide Dropkick through the ropes, but Alexandra catches her legs and yanks her out of the ring to the floor. She then immediately begins to stomp and kick Cleo's fallen body to a chorus of boos as the referee begins to count, not allowing her opponent to get back up. Ignoring both the fan reaction and a reprimand from the referee to keep things in the ring, Alexandra simply smirks and flips the downed Cleo over, grabbing her by the shoulders and raising one leg for a Curb Stomp on the outside!)

JR Freeman: Oh good god! What a display of brutality and ruthlessness from Calaway! If she's not careful, she might lose the belt by disqualification!

Alfonso Banks: I don't think that's likely, JR; I think she's just going to do as much as is necessary to finally put Cleo away. You know as well as I do, the former champ can take a HELL of a lot of punishment!

JR Freeman: That may be, but you should be able to DISH OUT that punishment without needing to resort to these underhanded tactics!

Mike Hawk: Hey, what YOU call 'underhanded', JR, I… also call underhanded, but I… don't mean it as a bad thing, I guess? This one got away from me a little bit, I'm not used to doing commentary.

JR Freeman: Yeah, I can tell.

(Calaway grins at this development, apparently incredibly pleased with herself at both the sheer brutality she's just inflicted and also her ability to turn the match in her own favour. She follows up with Cleo still on the outside, lifting her into the air for a chokeslam on the apron. The Body Snatcher falls to the floor and writhes in pain, clutching her lower back as Calaway takes a moment to gloat before the fans. They pelt her with boos again, but the assault continues undeterred, with the Dark Queen lifting Cleo onto the apron once again and hanging her head out of the ring, before climbing up the ring steps and leaping up for a Guillotine Legdrop! Cleo rolls into the ring, hands flying to her neck as she coughs and splutters, and Alexandra rolls in after her for a cover…)

ONE!

TWO!

NO! CLEO GETS A SHOULDER UP!

Mike Hawk: HOLY COCKSUCKING SHITWEASELS!

JR Freeman: I'll say! What a kick-out by Cleo! I really thought Alexandra might have that one!

Alfonso Banks: What did I JUST say, JR? Cleo Phillips can REALLY take a beating - AND look damn fine doing it, I might add.

(JR facepalms.)

JR Freeman: Oh goddamn it, I thought we were past this shit…

Alfonso Banks: I will NEVER let this flame go out, JR! Not until the last star in the Heavens burns its final fiery refrain!

JR Freeman: That was… oddly poetic, Alf. Have you been hanging out with Jonathan Sanders?

Alfonso Banks: What? Ew! No! How could you even SUGGEST that?! I've just been reading a lot more poetry lately, so I can figure out-

Mike Hawk: How a raven's like a writing desk?

(Alf's eyes widen suspiciously and he yanks a leather notebook off the desk in front of him, cramming it hastily beneath his seat.)

Alfonso Banks: N-no! Shut up! No!

(Meanwhile, back in the ring, Alexandra Calaway growls and pounds the mat once in frustration, moving to stomp a few times on Cleo's legs before she locks her in a Boston Crab. The Body Snatcher struggles and tries to crawl towards the ropes, but then gets pulled back to the centre by the much-less-beaten-up Alexandra. Things begin to look dire for Cleo, even as the fans cheer her on with chants of "BO-DY SNATCH-ER! *Clap clap clapclapclap*" and "LET'S GO CLE-O!", but their words don't seem to be availing her. The referee ask Cleo if she wants to quit, if she's planning to tap out, but the Bronx native EMPHATICALLY shakes her head, suddenly mustering all of her strength to ROLL to the side as hard as she can, taking Alexandra to the mat and pinning her shoulders with Cleo's knees!)

ONE!

TW-NO!

(Calway POWERS out of the pinning situation, netting a chorus of boos from the audience as Cleo slowly returns to her feet, favouring her aggravated knees and moving slowly. This allows Calaway to get up first, and she takes the initiative by pulling Cleo's head between her knees, looking for the Bow to the Queen. Cleo drops to one knee, though, which causes Alexandra to need to adjust her position to get her prepared for the role…and this allows Cleo to shoot herself upwards, pushing with all of the strength in her injured legs and sending Alexandra sailing with a Back Body Drop! The crowd explodes for Cleo Phillips now, and she whirls around to capitalize but drops to one knee again - clearly unintentionally this time - and takes a minute to catch her breath.)

JR Freeman: Cleo Phillips has a chance to take the upper hand here, but she needs to be quick-

Mike Hawk: So she doesn't completely fuck it up!

JR Freeman: Well I was GOING to say "or she might not have the opportunity again".

Mike Hawk: Exactly. Because she completely fucked it up.

Alfonso Banks: God, it is a JOY having you here, have I mentioned that?

JR Freeman: …Simp.

Alfonso Banks: You know, you could LEARN a thing or two from him, JR!

Mike Hawk: …I'm sorry, did you ever tell me what your name was?

(It seems Cleo is aware that she's operating on a time limit as well, as she slowly begins to get to her feet - grimacing and using the ropes to help her do so - but it seems she DID wait too long as Alexandra does the same. Cleo is undeterred, however, and fires off a MASSIVE Bitch Slap that makes the audience in the arena visibly cringe.)

Mike Hawk: OHHH Jesus, I felt that!

JR Freeman: You still keen on fighting the winner of this one, Mike?

Mike Hawk: …I have no comment at this time.

(He pauses.)

Mike Hawk: But yes.

(Alexandra reels from the bitchslap, then fires back with one of her own. Cleo answers once again in kind, the Alexandra once again, the slaps evolve into punches which evolve into elbows, and it isn't long before we have a good old-fashioned slugfest on our hands! The pair brawl away from the ropes and back to the centre of the ring, netting the traditional "Boo! Yay!" from the crowd as Alexandra and Cleo respectively land strikes, before everything comes to an INCREDIBLY high-octane end when Cleo Phillips goes for a New York Minute! Calaway manages to scout it, though, and traps her arm to pull her into the Hell's Gate submission hold! Without missing a beat, however, Cleo manages to flip her body over backwards so her feet are planted on the mat on either side of Alexandra's head, back arched, forcing Calaway's shoulders onto the mat.)

ONE!

TWO!

NO! CALAWAY BREAKS THE HOLD TO FREE HERSELF!

JR Freeman: Dios Mio! What a display of athleticism from Cleo Phillips!

Alfonso Banks: You're damn right, JR! What athleticism! What tenacity! What FLEXIBILITY!

Mike Hawk: Okay, okay, settle down there, Little Alex Horny, or I WILL get the spray bottle!

JR Freeman: PLEASE get the spray bottle?

(The fans are on their feet for this rapid-fire exchange, hooting and applauding as the two women slowly make it back to their feet again. They take a moment to stare into each other's eyes, then lock up AGAIN in the centre of the ring. It's Alexandra who takes advantage this time, manoeuvring Cleo around for a Teardrop Suplex, but the Body Snatcher drops out the back of it and tries for the New York Minute again! Calaway ducks the elbow, though, and goes for ANOTHER Teardrop Suplex, but Cleo extends her arms and fully CARTWHEELS out of this one, rebounding off the ropes and coming back with the BRONX KICK! She hits a SECOND cartwheel and nails the fallen Alexandra with the Way We Go, then goes for a cover…)

ONE!

TWO!

THR-NO! ALEXANDRA GETS A SHOULDER UP!

Mike Hawk: WHAT?! I thought that was it for SURE! She just hit, like, NINETEEN moves on her!

JR Freeman: Well, it was TWO, but yes, I also expected this to put Calaway down!

Alfonso Banks: I'm just glad I get an excuse to spend more time watching Cleo's glistening, rock-hard abs!

Mike Hawk: Alright, THAT'S IT…

(Hawk rummages around under his seat and returns with a Febreze bottle with googly eyes affixed to the front, obscuring the label. He points it in Alf's direction and squeezes the handle.)

Mike Hawk: Get him, Spray Wyatt!

Alfonso Banks: Augh, my eye! I'm not supposed to get indistinct liquids in it!

(Back in the ring, the two competitors lie on the mat for a long moment, clearly winded, with Cleo simply smirking at the failed pin attempt and slowly nodding her head in response. She can clearly be seen mouthing the words "Okay, okay. We do this." as she begins to labouriously lift herself back up to her feet. She manoeuvres herself over Alexandra's fallen body, still panting on the mat and trying to collect her strength, takes the arm she targeted earlier with the Hammerlock and locks it in the Lockup armbar! Cleo wrenches on the hold, even grapevining it to increase the pressure, but this only causes Alexandra to fight back harder. She tries for a rope break first, but can't quite reach it, so instead she twists her body to fire lefts into Cleo's arms and head, eventually forcing her to break the hold with an 'accidental' thumb to the eye, which nets a chorus of boos. The referee chastises Alexandra but she claims it was unintentional, just borne of desperation in the moment, and the official lets her off with a warning as Cleo tends to her eyes and gets slowly back to her feet, crawling into the corner to do so. She notices Alexandra is still in a seated position, arguing with the ref instead of getting back up, so Cleo hangs out in the corner, dropping to a crouch and motioning for her opponent to stand as the crowd's enthusiasm begins to swell. As Alexandra finally makes her way back to a vertical base, Cleo sprints out of the corner, leaps up and nails her with the MILLY ROCK! MILLY ROCK!)

JR Freeman: MILLY ROCK! MILLY ROCK! THIS ONE HAS GOT TO BE OVER!

Mike Hawk: You realize EVERY time you say that, it isn't, right?

(Cleo covers…)

ONE!

TWO!

THR-NO! ALEXANDRA GETS A SHOULDER UP!

JR Freeman: OH DIOS MIO! I know I said this earlier, but I mean it even more now: WHAT A KICKOUT!

Mike Hawk: See? I fuckin' told you. EVERY time you guys try to call it before the ref counts three, the pin ends up getting broken up. Every. Time.

Alfonso Banks: Astute observation, Mr. President, but wouldn't the very NATURE of what we do mean that, at least ONE time, we'd end up being right about-

(Hawk gets disturbingly close to Alf, hitting one hand with the back of the other hand in time with his words.)

Mike Hawk: EVERY. TIME.

(The three continue bickering as the crowd makes their displeasure known, showering the ring with boos and jeers while Cleo Phillips simply lies on the mat with a stunned expression on her face. The pair lie there for a long while, their chests rising and falling heavily to bely their immense effort, and it's Cleo who stirs first - perhaps unsurprisingly. She begins to make her way back up sizing up Alexandra and appraising the physical state that she's in. Deciding it seems like her opponent has sustained enough damage to make the attempt worthwhile, Cleo lifts her to her feet and takes her head under one arm, setting up for the Set it Off… but Calaway has a bit more life in her yet, and as Cleo twists to go for the cutter, the Dark Queen grabs the middle rope, anchoring herself in place and causing Cleo to crash and burn on the mat! Shen then grins a wicked grin and taps the side of her head, circling the fallen body like a shark that's just smelled blood, before lifting the Body Snatcher up with her head between Calaway's legs…)

JR Freeman: Uh-oh, this doesn't look good for Cleo Phillips!

Alfonso Banks: No, it definitely does not. Especially because SHE'S supposed to be the one doing that to M-AAAHH!

(Mike Hawk vigourously sprays Alf one more time.)

Mike Hawk: NO! BAD ALF! BAD! YOU KNOW YOU PEAKED IN THE 80'S!

(Alfonso Banks literally HISSES as Alexandra Calaway basks in the hatred of the crowd, lifting Cleo Phillips high above her head…and planting her to the mat with the APOCALYPSE! She practically collapses after delivering the move, draping her body over Cleo's for a cover…)

ONE!

TWO!

THRE-NO?! CLEO PHILLIPS SOMEHOW GETS A SHOULDER UP!

Mike Hawk: HOLY MARY MAGDALENE'S CRUSTY DESERT TAMPONS, how in the ASS-FUCKING MOTHER OF NOODLES was that not the finish?!

JR Freeman: AY DIOS MI-Oh, nevermind, forget it, how the HELL am I gonna top… whatever THAT was?!

Alfonso Banks: I have to admit, it's one of the more CREATIVE exclamations I've ever heard on commentary.

(Mike and JR both look at each other, then look at Alf.)

Mike Hawk and JR Freeman (simultaneously): ONE OF?!

(Alfonso shrugs.)

Alfonso Banks: I mean, yeah, top five, for sure!

(Alexandra Calaway seems just as gobsmacked as the commentary team, her jaw hanging agape in an equal mix of fury, shock and admiration. She makes her way arduously back to her feet and grabs Cleo Phillips by the hair, pulling the Body Snatcher up with her, then begins to ascend the turnbuckle. She gets up to the second rope and chooses not to go any further, instead hooking Cleo's arms behind her back and lifting her opponent up… then she LEAPS off the second rope and spins, nailing a height-assisted version of the FALLEN ANGEL! Alexandra collapses once again, before she can go for the cover. The referee looks at both fallen women and she begins to count…)

1!



2!



3!



4!



5!



6!



7!


JR Freeman: Things aren't looking good for these two here. Are we about to end our first match for the vacant PWS: Apex World Championship in a DRAW?

Mike Hawk: I swear to fucking CHRIST, if this shit goes to a draw, I will walk down there and pin one of them MYSELF!

Alfonso Banks: I'm… PRETTY sure that isn't how it works.

Mike Hawk: And I'M pretty sure I didn't ask your fucking opinion.


8!


(At this point, Alexandra Calaway rolls over, only managing to barely drape a single arm across the chest of Cleo Phillips…)

ONE!

TWO!

THREENO?! CLEO GETS HER FOOT ON THE BOTTOM ROPE!

JR Freeman: AY DIOS MIO! I cannot BELIEVE that didn't end things! Cleo Phillips is fighting harder than she's EVER fought tonight - BOTH of these women are!

Alfonso Banks: I mean, didn't she literally get thrown off a ROOF once and survive, JR? You really shouldn't be surprised, at this point. The woman's an absolute Goddess, after all…

Mike Hawk: …Okay, I'll give you a pass this time, because in that match she WAS fighting the actual, LITERAL devil.

JR Freeman: I don't think Jonathan Sanders is ACTUALLY the devil.

Mike Hawk: Closer than anyone ELSE I can think of.

Alfonso Banks: What about Charles Manson?

Mike Hawk: Who?

Alfonso Banks: Charles Manson.

Mike Hawk: Gesundheit.

(Alexandra Calaway's face is an unreadable mix of emotions at this point. Running the gamut from impressed to furious to fearful and all the way back around again, the Dark Queen practically SNARLS at the AUDACITY that Cleo Phillips would have to kick out of THIS, but she very gradually - moving with a visibly HERCULEAN effort to keep herself upright - begins to climb back to her feet. She pulls Cleo Phillips back up with her, preparing to ascend the turnbuckle AGAIN, aiming even higher this time. She makes it all the way to the top rope, but at that moment Cleo manages to shift all of her weight to collapse against the ropes, causing Alexandra to lose her balance and fall crotch-first against the turnbuckle. Cleo then slowly makes the climb, spurred on by chants of "CLE-O! CLE-O! CLE-O!" and the rhythmic clapping, stamping and drumming of the capacity crowd, and when she reaches the top she gets Alexandra's head beneath the crook of her arm, twisting one more time and finally connecting with a top-rope version of the SET! IT! OFF! She…well, I hesitate to say "covers", it's more "passes out on top of Calaway"...)


ONE!

TWO!

THREE! IT'S OVER! WE HAVE A NEW CHAMPION!

JR Freeman: SET IT OFF! SET IT OFF! Here's the cover…SHE'S DONE IT! CLEO PHILLIPS IS THE PWS: APEX WORLD CHAMPION!

Alfonso Banks: OH DIOS MIO, FINALLY MY QUEEN HAS EARNED HER CROWN!

Mike Hawk: Fuck! God dammit! Fucking shit, that was the LAST fucking person I was hoping would-I mean, uhh, yaaaaaay, I'm SO happy I get to fight Cleo fucking PHILLIPS again! Huzzah!

(As Hawk continues grumbling, Cleo is shaken awake by the referee, who helps the New Yorker to her feet and presents her with the belt as confetti explodes and streamers pelt the ring. The audience reaction is THUNDEROUS, damn nearly blowing the ROOF off of the Washington, D.C. venue and almost entirely drowning out Cleo's theme song. Z-Money hits the ring to celebrate and help his good friend stand up, the toils of this gruelling - with two L's - match written clearly on her sweat-drenched form. Alexandra Calaway lies motionless but breathing in the centre of the ring, and attendants are providing her with ice packs which they offer to Cleo as well. Cleo Phillips manages to break away from Z-Money to get her hand raised by the referee, then leans against the ropes and holds the belt aloft, pounding her chest with the other hand and pointing out at the crowd with a primal scream of triumph! She falls to her knees, then, and places a kiss against the faceplate, before hoisting it up again with both hands!)

JR Freeman: What a fantastic image! After so much struggle, fighting SO hard, Cleo Phillips is finally our new World Champion! Let's hear Meg Reynolds make it official:

Meg Reynolds: Here is your winner AND NEEEEEEEW PWS: APEX WOOOOOOOORLD CHAMPION; "THE BODY SNATCHER", CLEEEEEEEEEEO PHIIIIIIIILLLIIIIIIIIIIIIIPS!

(Our final shot is of Cleo on her knees in the middle of the ring, title held high with one hand, the other hand pointing at Mike Hawk, who has removed his sunglasses and stood up from the announce table, offering some very slow, clearly sarcastic applause to the new champion as the crowd sings along to the chorus of "Gangsta's Paradise".)

WINNER: AND NEW WORLD CHAMPION, CLEO PHILLIPS'/b]
(C) PWS: APEX 2022, All Rights Reserved.